Dear ET players,
On behalf of Fearless Assassins

for our 13th birthday we would like to invite you to celebrate Halloween with us.

Halloween Gameday, Saturday October 30th for Enemy Territory.

Be ready for your worst nightmares!

Do you dare to enter this haunted place?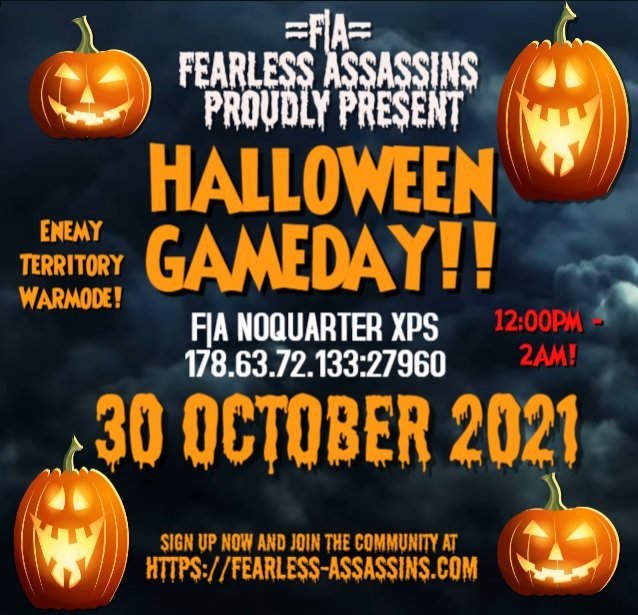 Then gather your weapons, get ready to smash some pumpkin heads and move those skeleton bones over to:
Enemy Territory
Date:
Saturday October 30th
Time:
Starts at 12PM - Ends at 12AM GMT +0 [2 hours break from 5PM to 7PM]
Server:
=F|A= NOQ1 #1 XPSAVE
IP:
nq1.clan-fa.com:27960
Join our Discord Enemy Territory Party
DISCORD:
https://link.fearless-assassins.com/discord
CHANNEL: Noquarter
HALLOWEEN GAMEDAY!
Join the fun!